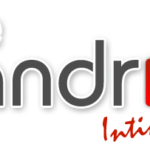 DE LANDRO DISTRIBUZIONE S.r.l.
Isle/Lot:
5/563-564
tel +39 081 5109398
fax +39 081 3142345
BABY AND CHILDREN'S WEAR, BEDDING AND HOUSEHOLD LINENS, UNDERWEAR, PYJAMAS AND HOMEWEAR
De Landro started their business as underwear wholesalers in the Piazza Mercato area in Naples. In the '80s, they arrived at the Nola CIS. Nowadays, DE LANDRO Distribuzione is one of the biggest wholesale underwear companies for men, women and children of the best brands, which include Ragno, Liabel, Nottingam, Navigare, Pompea, Sloggi, Cotonella; sleepwear brands include Navigare, Kappa, Linclalor, Disney; lingerie includes Playtex, Lepel, Aris, Triumph; socks and tights: Punto, Omsa, Golden Lady, Pompea, Ibici; as for clothing 0-6: Disney, Charro; household linens, beach towels and school smocks. Experience, quality and kindness at the service of the Italian and foreign customers.