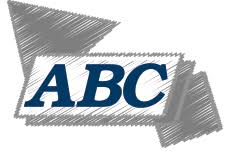 ABC CARUSO GROUP S.r.l.
Isle/Lot:
8/8052-8053
tel +39 081 5109080
fax +39 081 5109066
HABERDASHERY AND TRIMMING, SMALL PARTS FOR LEATHER GOODS AND FOOTWEAR
Experience, design and top quality: these ingredients make the ABC Caruso work unique. The entrepreneurial nose of Salvatore Caruso dates back to 1967. Its business immediately established itself in the market of accessories for bags, shoes and clothes. His son Luigi, with the same father's entrepreneurial passion, launched ABC Caruso on the international market in 1994. The company's success in Italy and abroad leads to gain excellent partners such as Swarowsky and Preciosa, the world's best crystal manufacturers for textiles and jewel accessories, and Coats Cucirini (OPTI), leader in the yarn and zip fastener sector. Its forty-year long history makes it a business with a high technical expertise: ABC Caruso knows the customers' needs and manufactures parts and accessories with a unique and customized design. Nowadays, ABC Caruso has a 3000-square metre surface: a 500-square metre area is dedicated to display and sales. Design area and workshops are 600 square metres, offices take 300 square metres and a large surface of 1600 square metres is used for logistics. Why should you trust someone who does not know you? With ABC Caruso every single detail will be unique, because what you want is what we design for you.