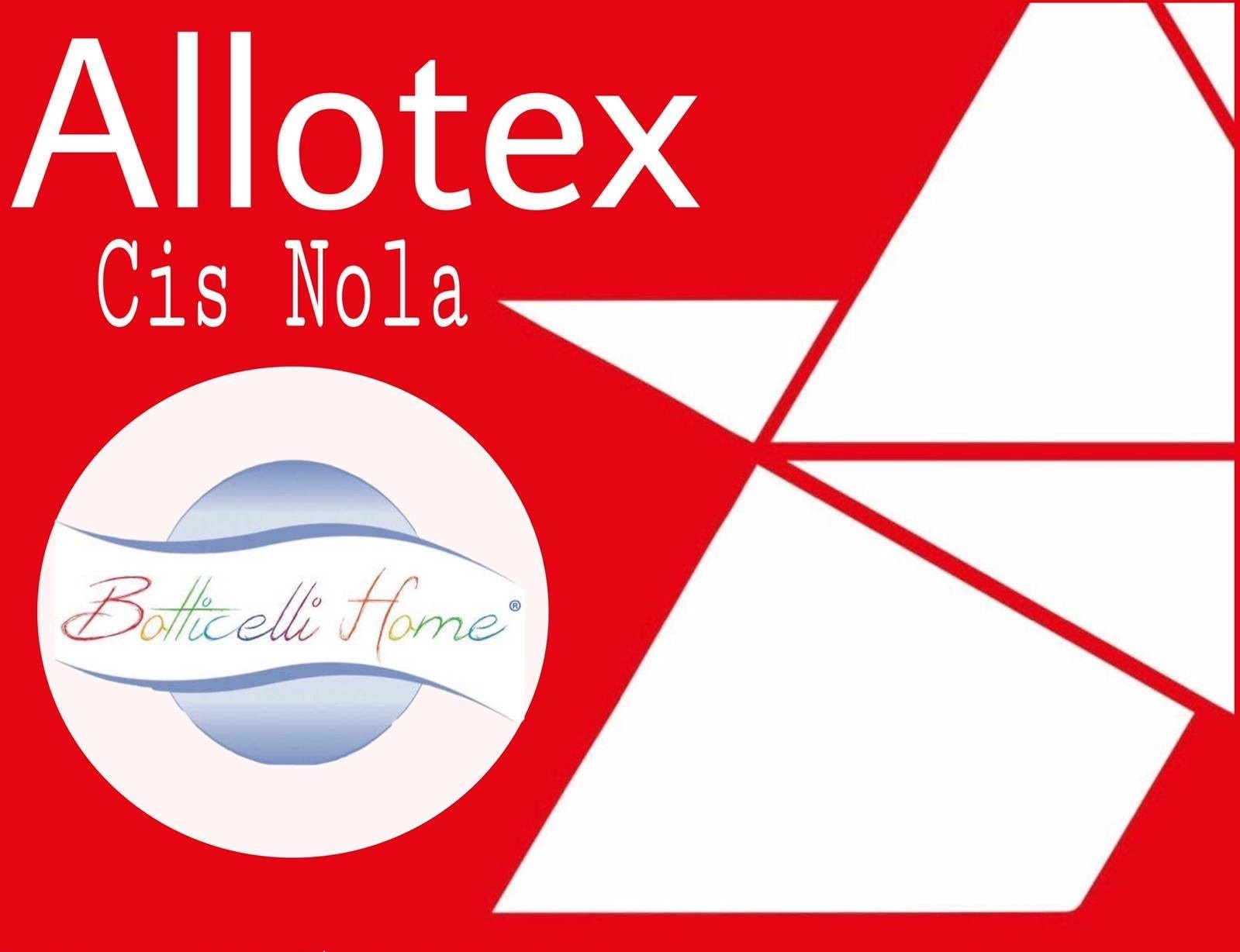 ALLOTEX CIS NOLA S.r.l.
Isle/Lot:
3/327-329
tel +39 081 5108451
fax +39 081 5108658
BEDDING AND HOUSEHOLD LINENS, TEXTILE SUPPLIES FOR HOTELS AND RESTAURANTS - HO.RE.CA., UNDERWEAR, PYJAMAS AND HOMEWEAR, FURNISHING FABRICS – CURTAINS AND CARPETS
Established in the area of the Municipalities around Vesuvius, Allotex Srl operates in the following areas: household linens, underwear, pyjamas, fabrics for clothing and decorations. It settled in Nola Cis 22 years ago. The company is characterized not only for its experience but also for the exclusive Pierre Cardin line. Simplicity, sophistication, luxury and creativity are the distinctive features of the collections offered by Allotex that, through the use of top quality raw materials, make their products the best selection for customers who want sophisticated products at special prices.