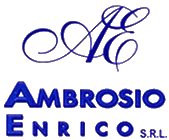 AMBROSIO ENRICO S.r.l.
Isle/Lot:
4/405-408
tel +39 081 5108422
fax +39 081 5108422
WORKWEAR AND ACCESSORIES, BEDDING AND HOUSEHOLD LINENS, TEXTILE SUPPLIES FOR CLOTHES AND LINENS, TEXTILE SUPPLIES FOR HOTELS AND RESTAURANTS - HO.RE.CA.
The company has been working in the "made in Italy" textile and household linens sector where professional services, kindness, and reliability are our priorities, passed down over three generations.