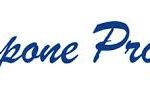 CAPONE PROFUMI S.r.l.
Isle/Lot:
7/743 / 745-746
tel +39 081 5109170
fax +39 081 8268602
BAGS - LUGGAGE – LEATHER GOODS, ITEMS FOR HAIRDRESSERS AND BEAUTICIANS, COSTUME JEWELLERY, PERFUMERY AND COSMETICS
Our company operates in the wholesale trade of perfumery items, including cosmetics, personal care products, professional hair and beauty products, made in Italy costume jewellery, hair gel and a lot more to offer to their customers. The perfume wholesale include products of the most renowned brands and their own production items, such as the famous Chissà and El Charro brands.