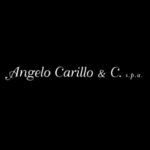 CARILLO ANGELO & C. S.p.A.
Isle/Lot:
1/102-105
tel +39 081 5108684
fax +39 081 5108554
BEDDING AND HOUSEHOLD LINENS, TEXTILE SUPPLIES FOR HOTELS AND RESTAURANTS - HO.RE.CA., FURNISHING FABRICS – CURTAINS AND CARPETS
Angelo Carillo & c. S.p.A. is the historical brand of the Carillo family, a successful business model that, with care and passion for three generations has been designing, planning, manufacturing and distributing in Italy and all over the world home fabrics (fabrics for furnishings, curtains, and household linens). They distinguished themselves for their ability to combine quality fabrics with an original manufacturing and a continuous textile experimentation. Placed in the current national context of manufacturing and distribution companies for textile furnishings as a strong and ever growing company, this group's success lies is their ability to plan and develop quality brands and products that encloses all the expertise and skills of several business years, traditions and innovation which are the group's strategic success. The tradition resulting from the Carillo's family know – how, along with the innovation that derives from the young age of the team of dedicated stylists, have allowed over these years to start special development projects for production, organization and logistics. The investment made to move to the offices to the Nola Freight Terminal is particularly relevant: a strategic location that will let us have an easy access to the several distribution channels and focus all the separate branches on a single industrial area with remarkable efficiency advantages. In addition, over the last few years, the Gruppo Carillo S.r.l. has joined Angelo Carillo and with its export department has made famous, even abroad, the Linea Oro and Riviera brands, traditionally produced and sold by Angelo Carillo S.p.A.