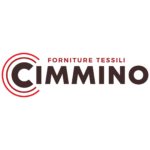 CIMMINO FORNITURE TESSILI S.r.l.
Isle/Lot:
2/259-262
tel +39 081 5108235
fax +39 081 5108109
TEXTILE SUPPLIES FOR HOTELS AND RESTAURANTS - HO.RE.CA., HOTEL AND RESTAURANT SUPPLIES - HO.RE.CA.
Cimmino Forniture Tessili Srl specializes in the textile sector supplies for hotels, restaurants, companies, industrial laundries, hospitals. It promotes a dynamic and efficient effort to meet the new market demand and the new customers' needs. The flagship products are bespoke tablecloths, customized towels and linens, fire-resistant bedcovers with exclusive patterns. In the largest European distribution centre, Cimmino Forniture Tessili Srl offers their customers kindness and skills for any type of consultancy request and fabrics maintenance.