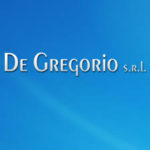 DE GREGORIO PELLETTERIA S.r.l.
Isle/Lot:
7/748-750/753
tel +39 081 5108824
fax +39 081 5108827
FASHION ACCESSORIES, CARNIVAL AND PARTY ITEMS, CHRISTMAS ITEMS AND DECORATIONS, COSTUME JEWELLERY, OFFICE SUPPLIES - STATIONERY - SCHOOL ITEMS, TOYS, GIFTS – PARTY FAVOURS - SILVERWARE, BAGS - LUGGAGE – LEATHER GOODS
A well-established company in the sector of leather goods and fashion accessories for several years that offers a full and varied catalogue every year. It includes fashion accessories such as watches, bags, braces and scarves, as well as leather goods. Moreover, the catalogue is enriched by Manuel Fantoni leather and vintage belts. The Orlando Viestri travel line is original yet versatile. The catalogue includes four successful brands, entirely dedicated to teenagers: High School Musical, Betty Boop, Winnie Pooh and Winx. Charro collection includes fanciful and practical ties. Recently, De Gregorio has been dealing with novelties, puppets, stationery items, holidays, renowned brands and moderate prices.