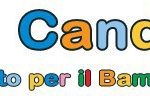 DI CANDIA SANITARIA S.r.l.
Isle/Lot:
5/515
tel +39 081 5109089
fax +39 081 8269666
PERFUMERY AND COSMETICS, BABY PRODUCTS - ITEMS AND FURNISHINGS FOR CHILDREN, UNDERWEAR, HOTEL AND RESTAURANT SUPPLIES - HO.RE.CA., DETERGENTS AND HOUSEHOLD CLEANING, GIFTS – PARTY FAVOURS - SILVERWARE, PHARMACEUTICALS AND PARAPHARMACEUTICAL PRODUCTS, TOYS
Di Candia S.r.l. continues a tradition of over two centuries in the field of healthcare products and items for early childhood. The company, in fact, deals with the distribution of products for babies and children, from the most important brands in the industry such as Plasmon, Mellin, Chicco, Cam, Peg Perego Mustela and many others. The company specializes in the distribution and opening of new stores in the sector and subsequent re-stockings as well as drop shipping service for e-commerce websites. Di Candia Sanitaria offers a wide selection for children, newborns and pregnant mothers such as pacifiers, bottles, nipples, cosmetics, gift sets, games, hygiene products, baby food, diapers, milk, food supplements for children, dental products, pregnancy and postpartum underwear, cribs, playpens, strollers, highchairs, 3-in-1 systems  and prams, baby strollers, changing tables, light and heavy childcare, OTC and other personal care products, medical products, baby layettes.