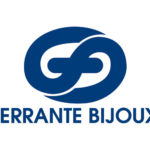 FERRANTE ACCESSORI S.r.l.
Isle/Lot:
6/607
tel +39 081 18658343
fax +39 081 5108292
FASHION ACCESSORIES, COSTUME JEWELLERY, GIFTS – PARTY FAVOURS - SILVERWARE, PERFUMERY AND COSMETICS, WOMEN'S WEAR, MEN'S WEAR, CARNIVAL AND PARTY ITEMS, CHRISTMAS ITEMS AND DECORATIONS, ITEMS FOR HAIRDRESSERS AND BEAUTICIANS, ADVERTISING AND PROMOTIONAL ITEMS, BAGS - LUGGAGE – LEATHER GOODS, OFFICE SUPPLIES - STATIONERY - SCHOOL ITEMS, TOYS
Established in 1987, Ferrante Bijoux Srl is a leading company in the wholesale distribution of fashion accessories. The wide range of products is updated weekly and includes costume jewellery, hair fashion, fashion accessories, make-up, perfumes, sunglasses, watches, quality bath amenities at competitive prices. The company operates with modern IT systems on an approximately 1,000 square meter surface, where more than half of it is dedicated to exhibition. Their significant trade experience and organization make it an ideal partner for small and medium retail enterprises.