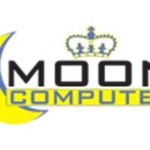 MOON COMPUTER S.r.l.
Isle/Lot:
1/142-144
tel +39 081 3158211
fax +39 081 3158286
CONSUMER ELECTRONICS, COMPUTER ITEMS AND ACCESSORIES
The skills gained during its thirty years of experience in the IT field are at your service. Our catalogue includes products of the best brands on the market, which guarantees a very high quality level.