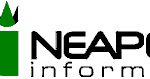 NEAPOLIS INFORMATICA S.r.l.
Isle/Lot:
6/614
tel +39 081 5108014
fax +39 081 5108078
COMPUTER ITEMS AND ACCESSORIES, CONSUMER ELECTRONICS
Neapolis Informatica was set up in 2001 as an evolution of the company Napolitano Ciro which sees its origins as an Olivetti distributor, a data processing distributor in the far 1978. It acquired over time awareness and expertise, and, with a careful B2B distribution policy, respected the evolution of the IT and Office market. Neapolis Informatica continues day by day its growth and transformation into a young, dynamic company ready to become, in the shortest time, a 2.0 example of ITC & Office distribution functionality and efficiency, compared to its competitors.