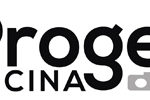 PROGETTO CUCINA S.r.l.
Isle/Lot:
7/716
tel +39 081 5126596
fax +39 081 5109311
HOTEL AND RESTAURANT SUPPLIES - HO.RE.CA.
Progetto Cucina is a company specialized in kitchens design. It provides retailers, distributors and end users with a wide range of items and prestigious brands, such as: MARENO, RATIONAL, COMENDA, INOX BIM, ZUCCHELLI, ILSA, UNOX, BREMA.
Goods are already available in its large warehouse at CIS!