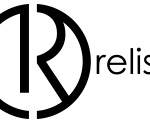 RELISH.IT S.r.l.
Isle/Lot:
1/145
tel +39 081 5108270
fax +39 081 5108916
WOMEN'S WEAR, KNITWEAR, FASHION ACCESSORIES
An Italian brand founded in Naples in July 2008 and sparked by a brilliant idea of Alessandro Esposito, a famous entrepreneur in the fashion industry with immense experience in creating and launching successful collections.
At the start of one of the most delicate stages in the fashion business, RELISH bucked the trend and unlocked a potential for development and growth in Italy and on the international markets, establishing itself as a leader in its sector.
RELISH has never stopped shifting the marketing-and- communication gears, drawing on institutional methods such as events like the Fashion Shows in Milan and Florence, but also by working with internationally renowned photographers like Oliviero Toscani and celebrity spokespersons like Asia Argento, one of the most famous Italian actresses in the world. The brand was also presented at the most prestigious international trade fairs in Paris, Berlin and Moscow.
RELISH is a perfect fusion of originality, quality, curated details, stylishness and zeitgeist. Loaded with edgy and sometimes off-beat elegance, it is well suited to a proactive glamorous independent woman who follows the fashion trends of the season and seeks out the right blend of features in every collection because she wants to wear something that suits her mood and personality without breaking the bank.