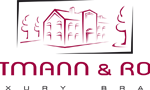 RICCIO GIUSTINO S.r.l.
Isle/Lot:
3/363-364
tel +39 081 5108339
fax +39 081 5108050
BEDDING AND HOUSEHOLD LINENS, UNDERWEAR, PYJAMAS AND HOMEWEAR, FURNISHING FABRICS – CURTAINS AND CARPETS
Founded in 1840, Giustino Riccio Srl is a leading company in the field of household linens and accessories, lingerie, interior decoration fabrics, curtains, sticks and accessories. The company offers a range of top quality products at highly competitive prices. Their distinctive element is the ability to customize garments and provide the customer with a tailor-made service, with kindness, skills and professionalism. The philosophy that drives the company is based on research of quality, innovation, variety and customer service. These features can be seen at any time by anyone who visits the company.