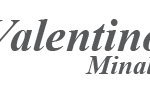 VALENTINO MINALE S.r.l.
Isle/Lot:
5/553
tel +39 081 5108582
fax +39 081 5108582
BABY AND CHILDREN'S WEAR, MEN'S WEAR, OCCASIONWEAR, BRIDAL GOWNS AND ACCESSORIES, FASHION ACCESSORIES, TEXTILE SUPPLIES FOR CLOTHES AND LINENS
Atelier Nunzia designs special occasion clothes for men and women. The lines are characterized by the harmonious design and exclusive refined fabrics. The clothing variety of Atelier Nunzia will offer the best solutions for all types of special occasions: weddings, baptisms, first communions, celebrations; and moreover, bridesmaid dresses, formal suits for men, accessories such as gloves, umbrellas and floral decorations, wool, satin and lace fabrics. The company also includes a sector dedicated to clothing for children 0 -16.